About North Side Federal
Our Business
North Side Federal is a federally chartered savings association serving the north side of Chicago. Founded in 1935 to serve the greater community by encouraging savings and promoting affordable home ownership through the prudent lending of deposits, North Side Federal remains a mutual financial institution committed to its original mission.
Our History
North Side Federal's history is embodied in its storied residence on the southeast corner of Clark Street and Foster Avenue. The three-story Clark-Foster Building, designed by the Swedish architect John A. Nyden, was built in 1922 at a cost of $300,000 to provide home for the Builders and Merchants State Bank. North Side Federal Savings and Loan Association took ownership of the building and began operations in 1935.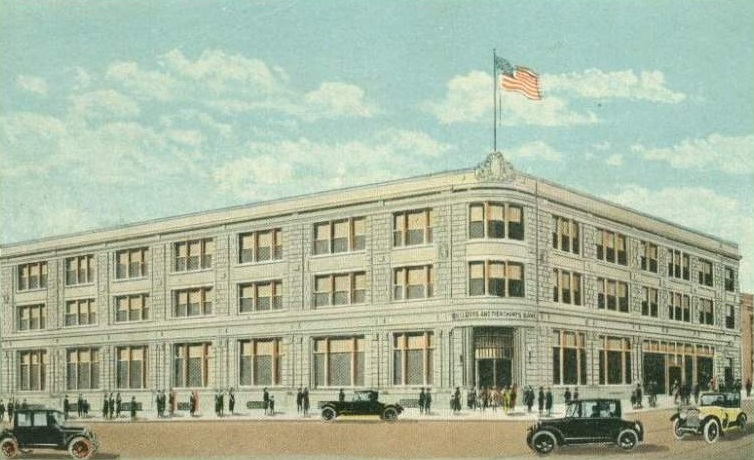 The building's limestone facade encloses a vintage lobby containing all the trappings of a prohibition era Chicago bank. These features include a spiked teller cage replete with bullet-proof glass, gun-ports, and tear gas dispensers; Italian marble floors and walls; intricately-crafted woodwork; ornamental plaster ceilings and chandeliers; and a twenty-ton vault entrance to safe deposit boxes. The fully intact original construction stands testament to North Side Federal's enduring community presence.
Over the course of more than three-quarters of a century at Clark and Foster, North Side Federal has held deposits and provided financing for tens of thousands of local individuals and businesses. Through both stretches of economic prosperity and volatility, the institution has remained a stable and dependable source of credit to the community. North Side Federal enters the future dedicated to building on its record of success by continuing to deliver best-in-class banking service to the greater Chicagoland area.
Our Values
North Side Federal prides itself on being a socially-responsible financial institution that puts the focus of its operations on meeting the many banking needs of the diverse local community it serves.
To this end, North Side Federal undertakes a relationship-driven approach to banking that emphasizes professional, personalized service. Customers always interact directly with North Side Federal employees who resolve issues quickly and without the bureaucracy of larger banks. All operations are conducted on-site, and all decisions are made in-house, providing depositors and borrowers with high-quality, individualized, and attentive customer service.
Furthermore, North Side Federal is managed on behalf of its depositors. The institution is not beholden to shareholders or other outside interests. The earnings of North Side Federal are returned to customers in the form of superior interest rates and lesser fees. This model of business, combined with sound management, has permitted the institution to maintain a strong balance sheet with capital ratios two to three times beyond the regulatory definition of well-capitalized.
Moreover, as a mainstay of the Andersonville neighborhood, North Side Federal remains committed to taking an active role in community development. Deposits at North Side Federal are responsibly reinvested locally through the extension of credit to homebuyers and small businesses. The institution frequently receives a regulatory rating of "outstanding" at meeting local community credit needs, including the credit needs of low and moderate income families. North Side Federal gives back to local organizations and charities, and employees are frequently involved in outside activities and organizations that support the community.
Our Services
North Side Federal offers fully modernized banking to individuals and businesses, available onsite six days per week or online 24/7. North Side Federal rewards saving with free FDIC-insured savings, checking, and investment accounts that offer individuals and businesses competitive returns without the excess requirements and fees that are typical of most banks. North Side Federal provides borrowers with no-hassle, fairly-priced personal and commercial mortgages, loans, and lines of credit on which servicing remains in-house. North Side Federal is easily accessible by phone or in person, with a pet-friendly facility and an eco-friendly parking lot onsite.